Scanner Comparison
Test equipment beforehand!
Please do not wait until the day of your event.
Some issues can take a few days to resolve.
Test Event ID:
395512
It's not necessary to print these tickets. You can scan them right off your screen.
Reset Scan Count
To delete all scans so far, go to Menu > Event Setup, and re-enter the same Event ID.
It will say, "Event is already in use. Do you want to continue using it?"
Press No to delete all scans and start over.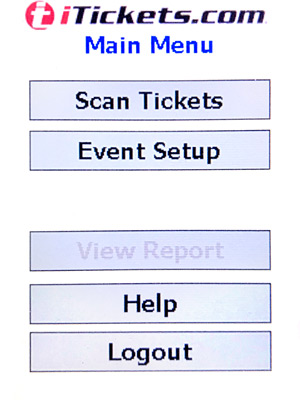 Note: to exit program
without
deleting scans, use
Menu > Logout
instead.